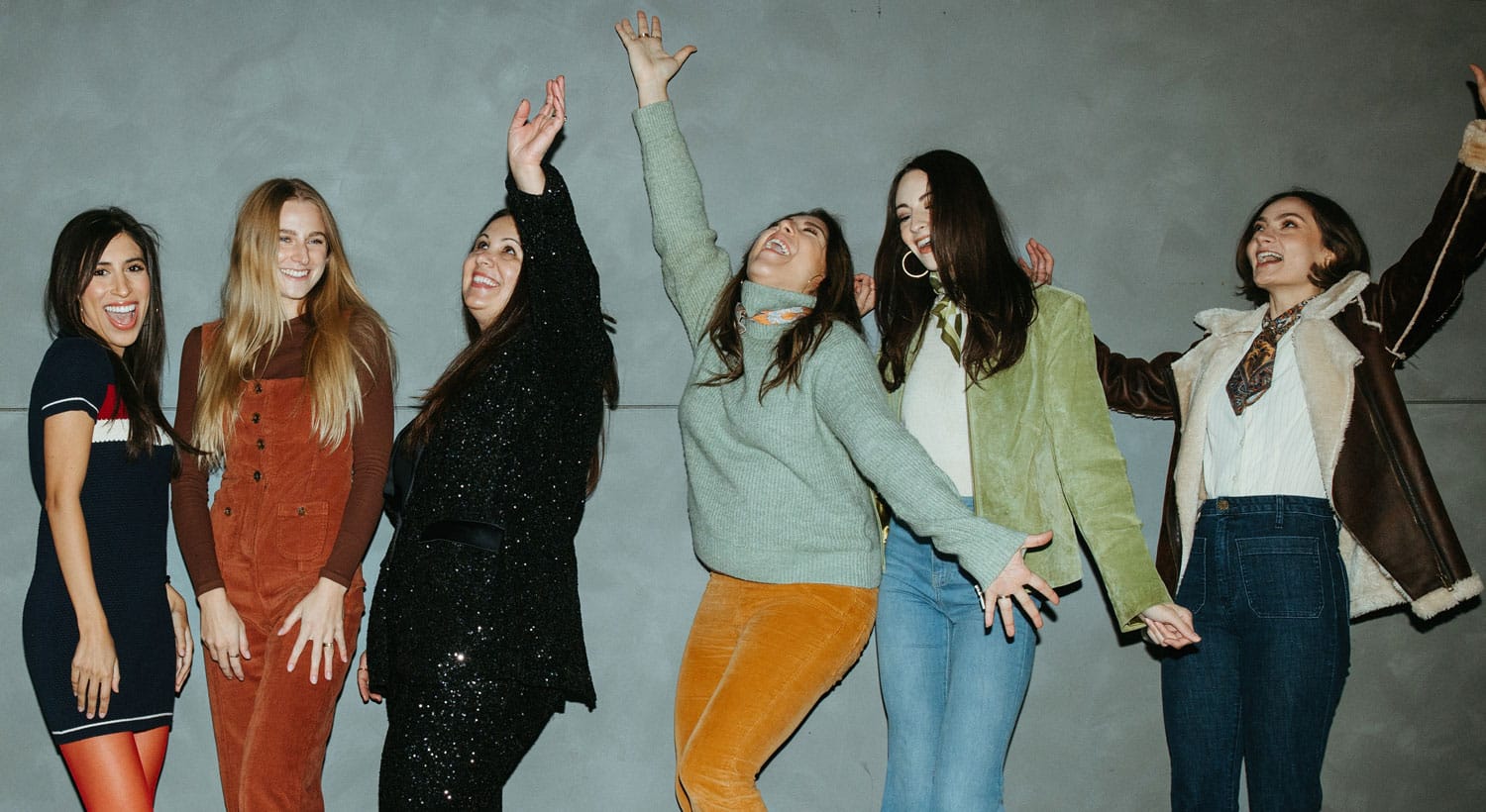 "I got into bridal because I wanted to lean into the creative aspect of my personality. Along the way, I fell in love with what this entire industry is about and all the bad-ass women I have met along the way! I cannot imagine not being surrounded by these strong, independent and empowered women – it is one of the things that I want to instill daily in my young daughter: take on the world, do what makes you happy and be yourself every step of the way!"
"I got started in bridal by a stroke of luck. I was newly engaged and love fashion so it just seemed like the perfect marriage (no pun intented)! I could connect to brides because I knew exactly what they were going through. Now that I'm married, I can still relate but show brides a different perspective. I love helping brides find a gorgeous dress that makes them feel beautiful and instills confidence needed for their big day!"
"As I became a bride this past year, I realized the important of bringing simplicity and peace to the wedding planning process. With the pressure of living up to Pinterest expectations and checking off to-do lists, I personally understand the need brides have for a support person who can ground them in this bridal season! I got into bridal in the hopes of connecting with brides, empowering them to make decisions with confidence, and reminding them of what's truly important about this wedding season! Bringing joy and ease to your process is my ultimate goal!"

"My absolute favorite part of working in bridal is seeing so many brides not only fall in love with a dress, but with themselves and their body inside the dress. Witnessing these moments of pure self-love, which seems to be so rare in today's world, is absolute MAGIC. Styles will change, dresses will come and go, but the empowerment a bride feels on her wedding day in a gown she knows she's rocking, will stand the test of time."
"Navigating the process of finding your gown can be really challenging so I love getting to be a bride's hype girl and educator. I remember going to appointments and just feeling like I wasn't heard. Being able to create a space where my bride feels understood and supported is so rewarding. Watching that moment when a bride lights up and falls in love with a gown is just magic!"
"I've been working in real estate and mortgage for the past couple of years. While I love helping people find their dream homes, I was really missing have a creative outlook. Growing up i was always intrigued by the world of fashion and bridal. Being a bridal stylist has been the most incredible experience. I love being part of such a special moment in a woman's life. Making women feel beautiful and empowered is truly the best feeling."
"I got my start in bridal by chance, but i soon fell in love with the magic of it all! I love how every day and every bride is different! I feel so much joy when I am able to help a woman find her dream dress. I love being part of her journey down the aisle!"