WHO IS THE LOVE AND LACE BRIDE?
COME SIT WITH US, COME SHOP WITH US!
Our team of stylists can't wait to help you find a dress that's perfectly YOU!
We look forward to meeting all of our brides and continuing the tradition of being a salon for that bride that wants something different, unique, and out of the "traditional" box.
What Our Brides Are Saying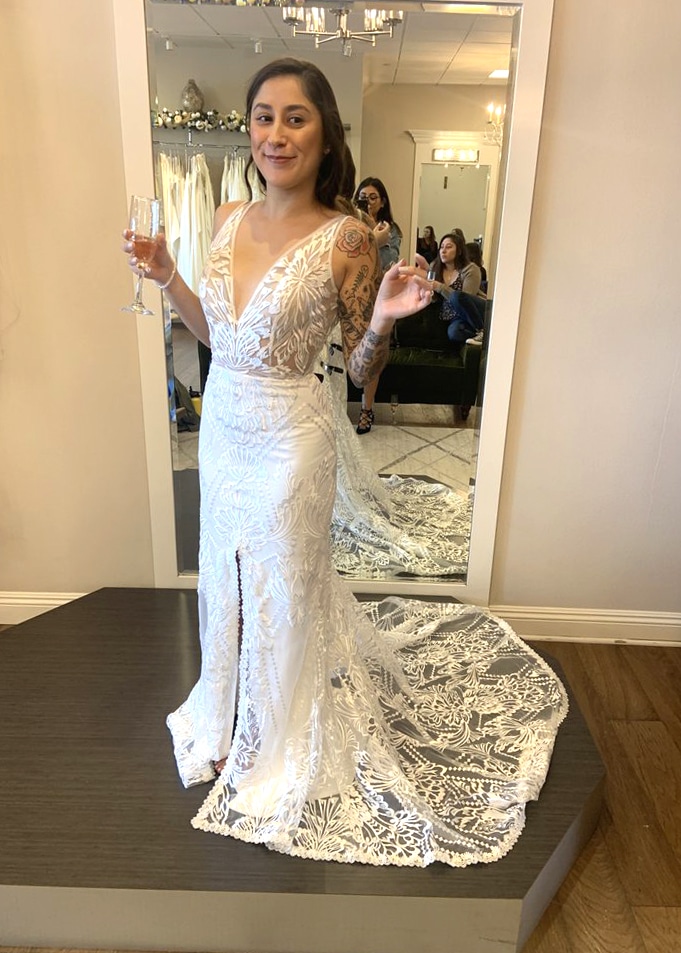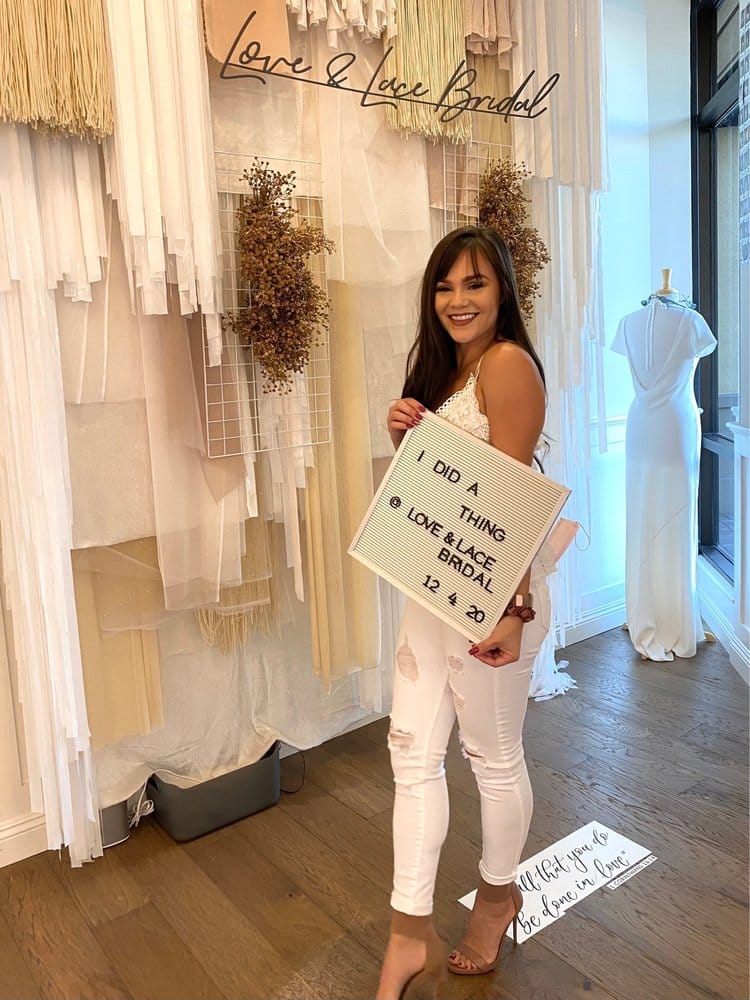 I have nothing but wonderful things to say about Love and Lace Bridal! This was the first shop I made an appointment with and I was lucky enough to be showered with love by Sarah who made me and my bridal party feel so welcomed!! It did not take me long to pick out my dress as I did show up knowing the brand I like but Sarah was also able to recommend a few others that were just gorgeous. The bridal shop was clean/tidy, the gals were so nice, communication was great, the entire process was fun and easy and I am so beyond excited to wear my gown! 12/10 would recommend! Thank you Sarah and everyone else in the shop!
I would love to give this salon so many more stars! Honestly , it was such a great experience here. To start off, I came here with my parents to find my dream wedding dress. I had already been to 3 other salons and wasn't impressed. My stylist was Faith, and from the beginning she was so welcoming and first tried to get know ME and what I invisioned for  my wedding and what my style was. That was a first! She also got to know my parents and even though there was a language barrier , she was so welcoming with them and would make the effort to make them feel involved too. By doing that , I already knew I was going to say yes to the dress that day.
First of all, I wanna send a huge thank you to Ashley!! You were amazing girl! Thank you for making this such a memorable and EASY experience! Love and Lace has a great selection of wedding dresses. Beautiful dresses any woman would feel like a queen in. The staff was so sweet and knowledgeable. Ashley would ask questions about each dress I tried on. Got to know what I liked and didn't like, and in the end, we found the perfect dress. I didn't feel pressured to love a dress or even to go out of my budget. Great customer service.
Garden Grove — California