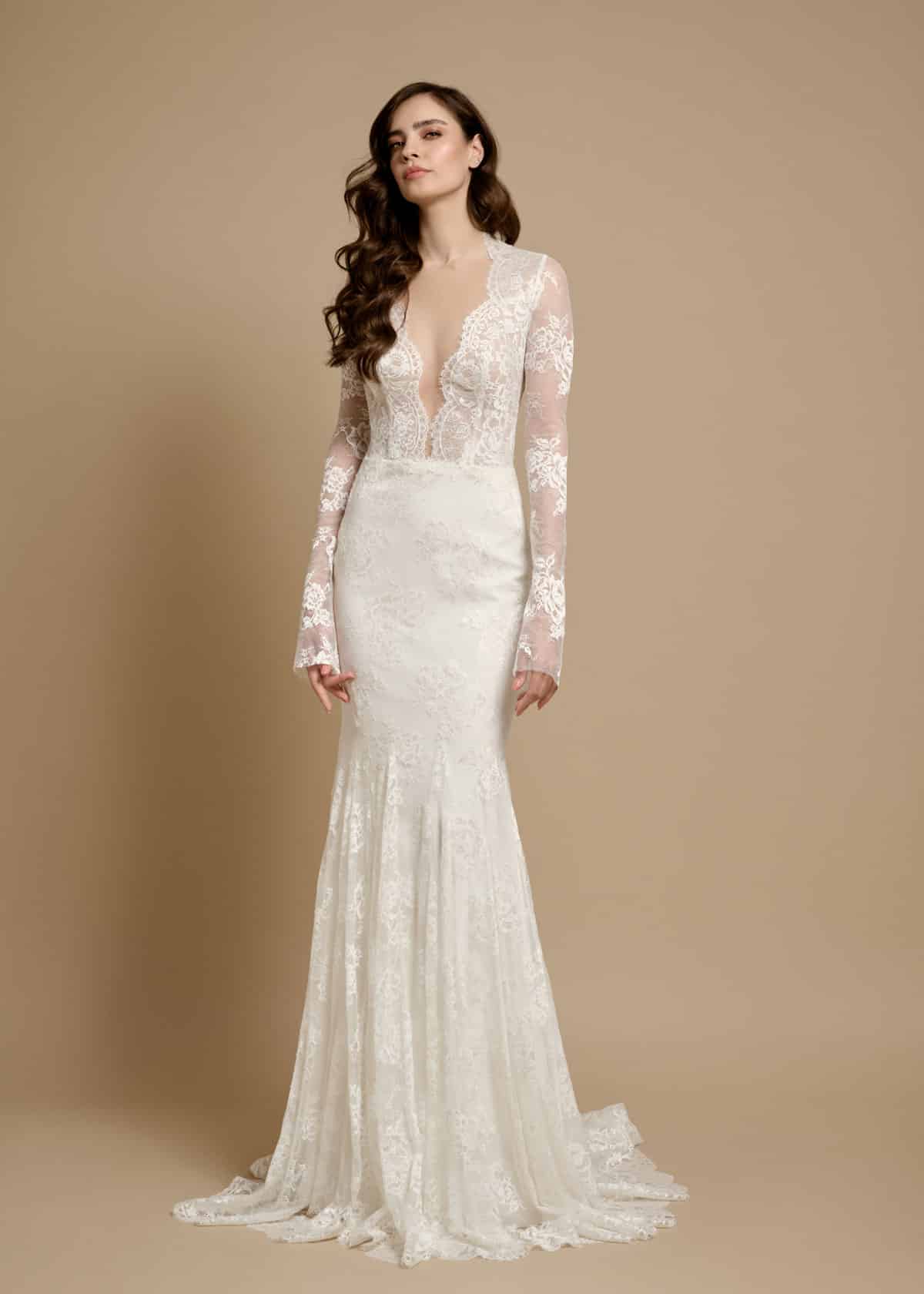 We are so pleased to announce the addition of Guardiola Bridal to our family of designers. The gowns are designed and produced by a small team of talented seamstresses in a studio located in Monterrey, Mexico.
The gowns are the epitome of romantic, whimsical and a touch of sexiness. Each gown is made with the highest quality of laces and fabrics, and immaculate construction.
6 months for production, rush options available
The Guardiola bride is confident and unique and stays true to herself in every aspect of her wedding!