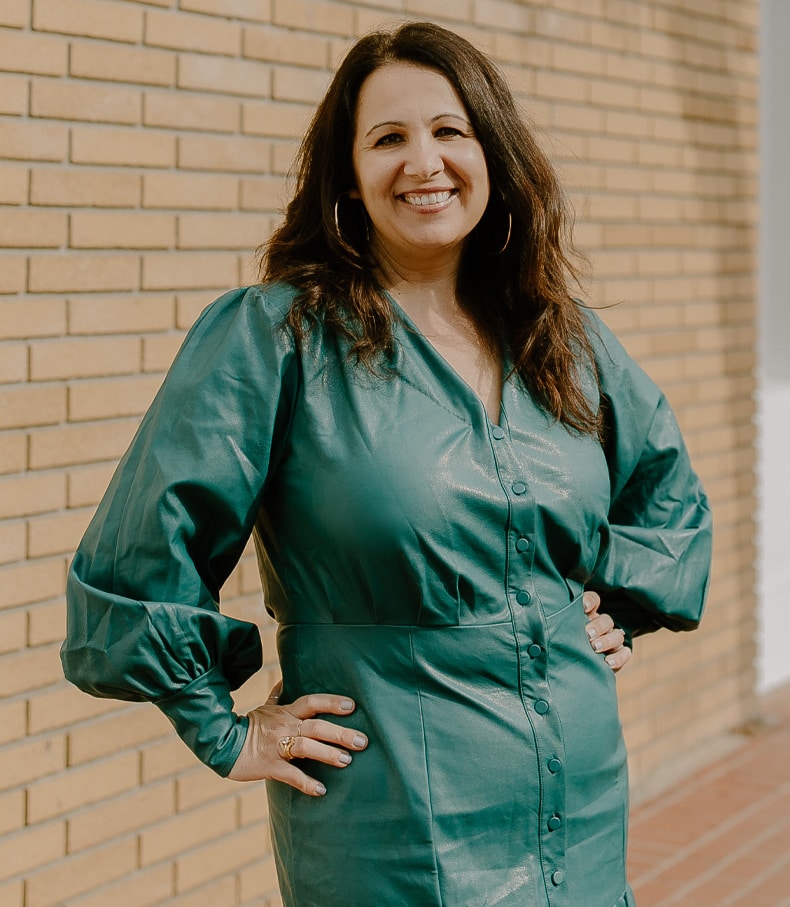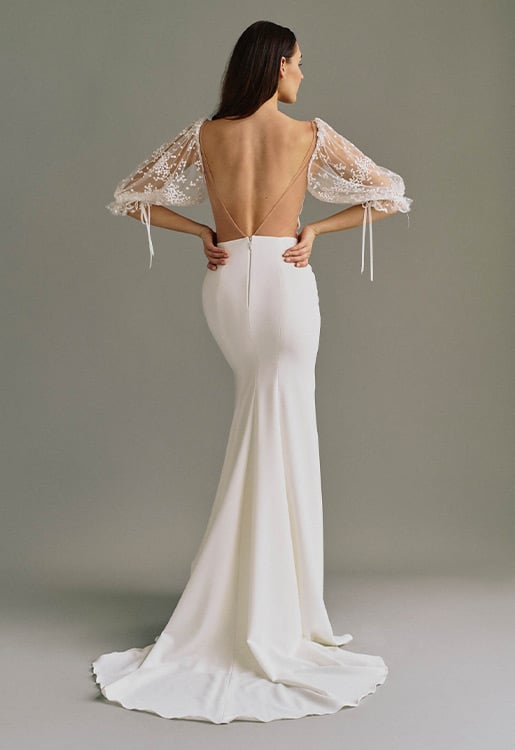 "FLORENCE" by Laudae Bridal
What is a favorite TV show that you recently watched or binged?
What has been your favorite thing about 2020, OR, what helped you survive 2020?
I was able to binge on Good Girls while in quarantine and have been obsessed with it ever since! The show is such a good mix of comedy, romance, drama and some super bad-ass women in it! And the super hot bad-boy doesn't hurt either!!
My favorite thing about 2020 has been spending more time with my husband and being able to focus our collaborative effort on growing our business. A couple of years ago, he took the plunge and began working full time as the behind-the-scenes person for Love and Lace. This past year, even though the panic of having all our eggs in one basket set in quickly, we were able to discuss and plan everything together. It has been a saving grace for us and has allowed us to grow even closer as a couple, in both business and marriage!
What is a favorite bridal trend that has emerged in the last couple of years?
What person did you meet or reconnect with last year that had the most profound impact on you?
My favorite trend by far is the return of the dramatic sleeve. I love any sort of puffy sleeve, so to see some resemblance of that making a comeback in bridal makes me so happy! I know it's a risky trend, but I here for it and love any of our brides that are willing to be so outside of the box!
The lack of social outings and freedom to travel has forced me to reconnect with some old friends and family and keep in touch with them through the beauty of technology. It has been so nice to go deeper into our friendships and really have in-depth discussions and conversations. It has truly kept me sane, to be able to reach out to old friends and just pick back up where we left off! How would we have ever survived quarantine without FaceTime and our phones???
What is your current favorite dress in the salon and why?
What is the first thing you are looking forward to doing once the pandemic is officially deemed over?
In the spirit of poufy sleeves, my current favorite dress is Florence by Laudae Bridal. It has my dream poufy sleeves and is just SO cool!
Burning all our masks! And then dining in restaurants all day, everyday! And just hanging out with friends at places again, and to have a reason to dress up and go out!!