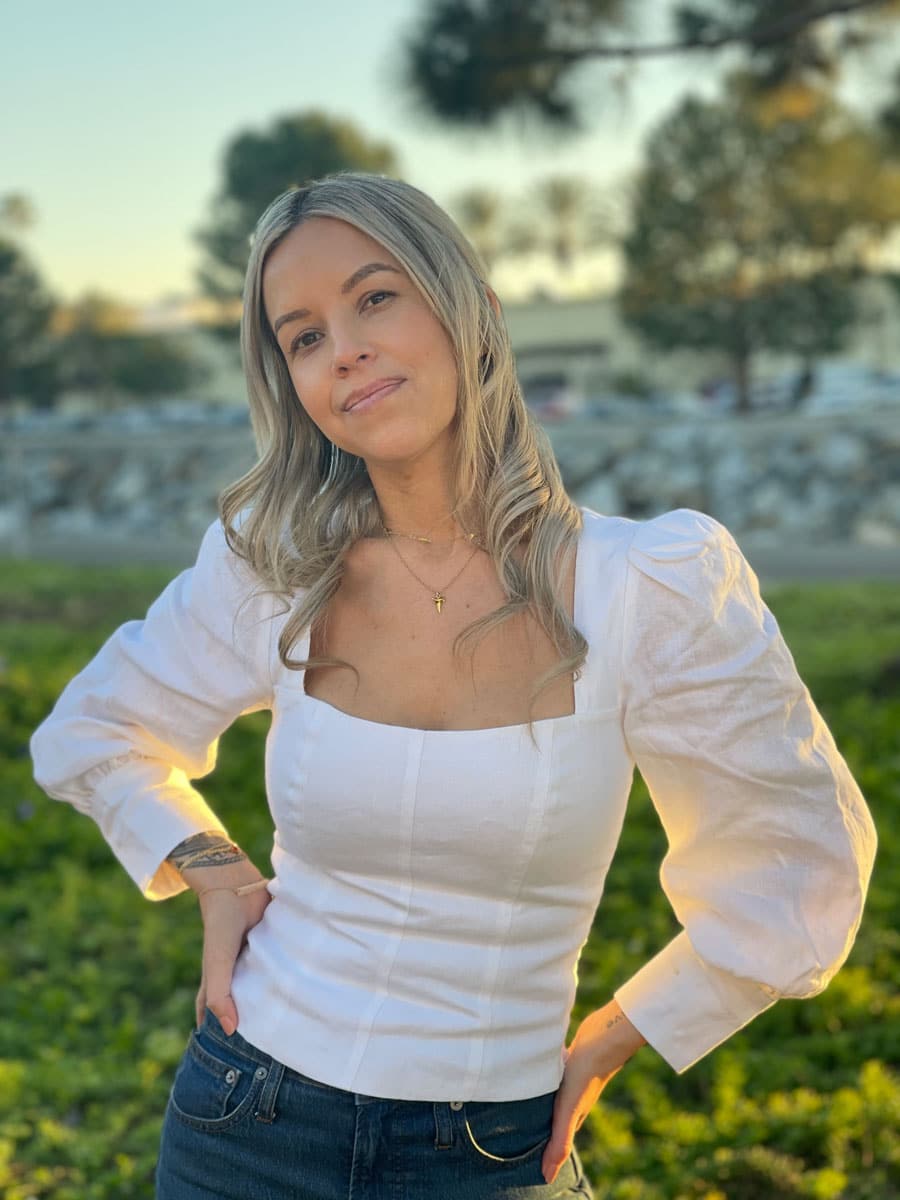 Meet our bridal stylist, Marissa Morey
Marissa has been in bridal the longest (almost 7 years) and has been with Love and Lace most of that time. She took a break a couple years ago to pursue her nursing degree! While she is finishing that, she decided to come back and work part-time with us again, because….well, because we are awesome and there is no place like Love and Lace! She is the complete no-nonsense stylist: she will tell it like it is and give you complete honesty.
Most importantly, she has an 8-year old son that is (almost) the spitting image of Marissa, and just as tall as her, haha (she is a short but mighty, that's for sure)! She is the ultimate working-mom, splitting her time between here and finishing her degree – but she makes it all look easy and effortless! We love that she is back with us!
Q&A with Bridal Stylist, Marissa Morey