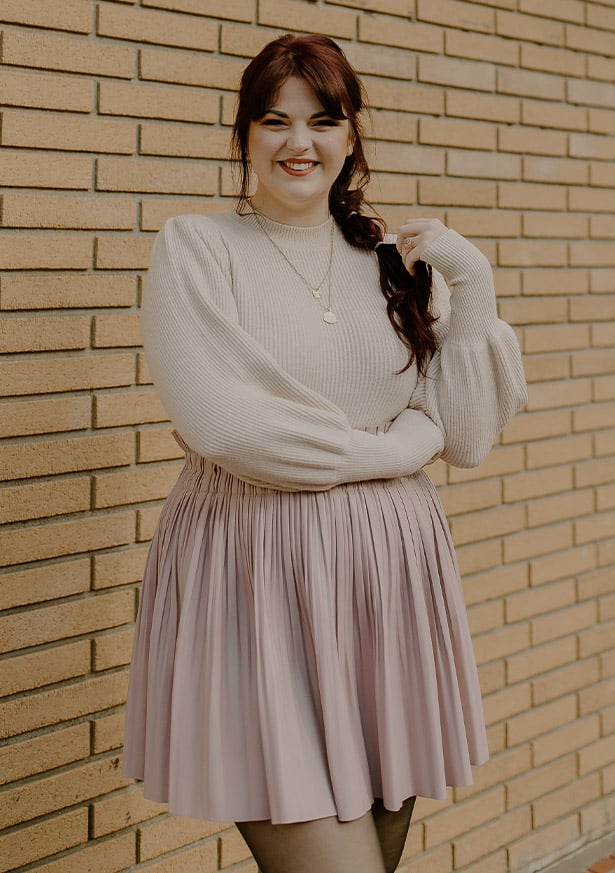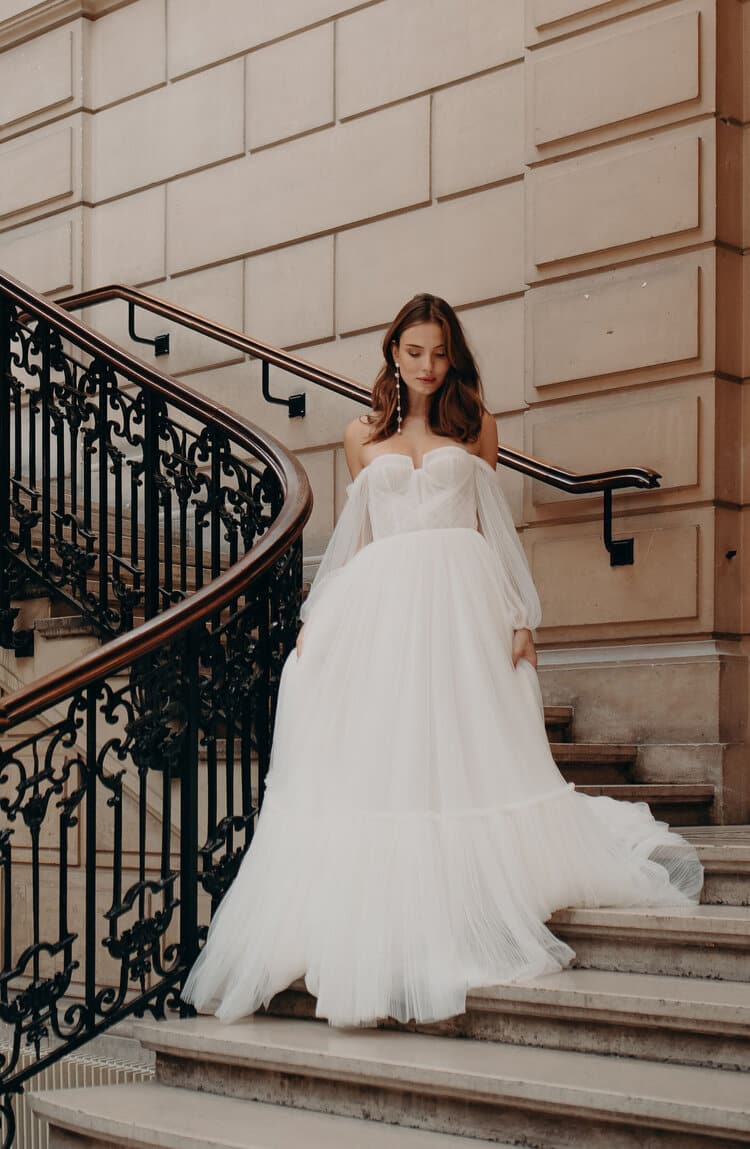 What is a favorite TV show that you recently watched or binged?
What person did you meet or reconnect with last year that had the most profound impact on you?
I really loved the Queen's Gambit. I watched the whole season three times. I loved Beth Harmon's character development and her journey to find a sense of community and family. I was also obsessed with the 60's clothing and overall style of the show.
I reconnected with my grandmother Marlene over the summer. I hadn't seen her since high school, but with everything going on, I felt compelled to reach out to her. She was a writer, and she mailed me stories about when she was a little girl and poems about her wedding day. She passed away in November.  For Christmas I received a copy of her memoir, it will always be very special to me.
What is your current favorite dress in the salon and why?
What is a favorite bridal trend that has emerged in the last couple of years?
I'm obsessed with Armeria by Alena Leena! I love that it's simple AND edgy AND romantic. It's a modern princess dream come true, and my brides are always so surprised by how much they love it once they have it on!
Two words: Bishop Sleeves. I just think they're so soft and whimsical, and I love that some of our designers are making it possible to do a detachable sleeve.
What is the first thing you are looking forward to doing once the pandemic is officially deemed over?
I would immediately host a game night with cocktails. I miss having a low key night-in with my friends. I also used to meet up with my girlfriends at a brewery to watch the Bachelor on Monday's. I really miss those nights.