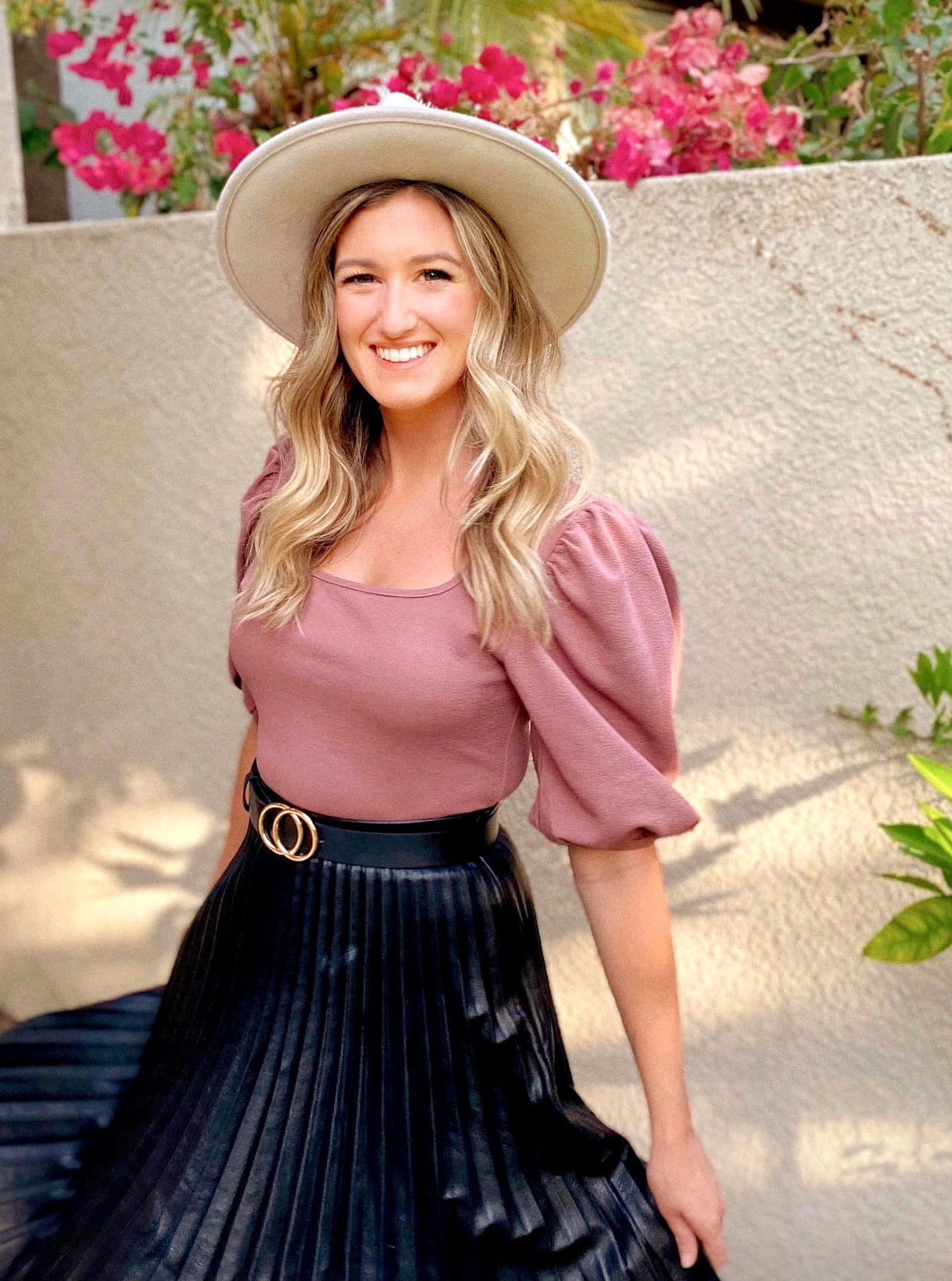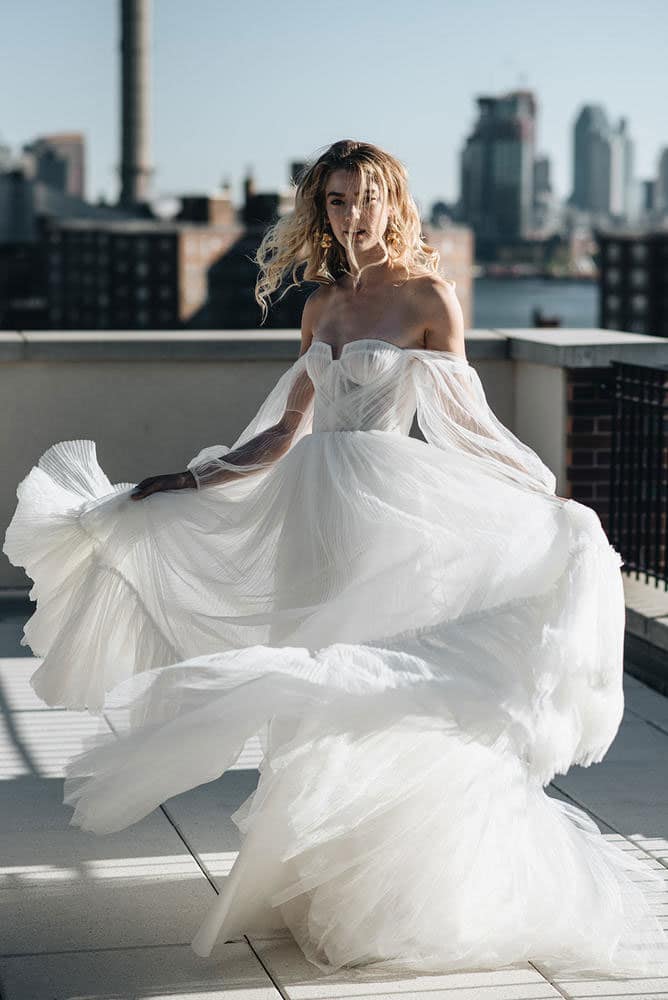 What is a favorite TV show that you recently watched or binged?
What has been your favorite thing about 2020, OR, what helped you survive 2020?
Schitts Creek is a show I have binge watched probably 5 times now! It is just so hilarious and heartwarming, and it's the perfect show to put on when I'm in need of a good laugh.
My favorite thing about 2020 was adopting our dog! He gave my husband and I a reason to get outside and move around instead of being cooped up inside all day, and this resulted in more opportunities for us to spend quality time together and be intentional about enjoying the little moments. 2020 definitely put my life into perspective, and it shed light on what is truly most important.
What is a favorite bridal trend that has emerged in the last couple of years?
What person did you meet or reconnect with last year that had the most profound impact on you?
My favorite bridal trend is definitely all of the cool and unique textures that have been popping up. Give me all the Swiss dots, pleated skirts, and unique lace!
I wouldn't say that there was any one person that I reconnected with last year, but I did come to the realization of what kind of people I want to surround myself with, and then being really intentional about those friendships. I have some truly incredible friends that supported me through a lot of hardships that I faced in 2020, and we were able to grow even closer because of that. I am beyond thankful for the amazing people in my life!
What is your current favorite dress in the salon and why?
What is the first thing you are looking forward to doing once the pandemic is officially deemed over?
My current favorite dress is Armeria by Alena Leena. The intricate draping on the bodice and the off the shoulder sleeves are so beautifully romantic, and I can just imagine waltzing through the courtyard of a Tuscan Villa in this stunning gown!
I am really looking forward to gathering with friends and family! Whether that is going out to our favorite line dancing bars again, or celebrating the people we love finally getting married, I can't wait to hug, dance, and just enjoy life with my people.