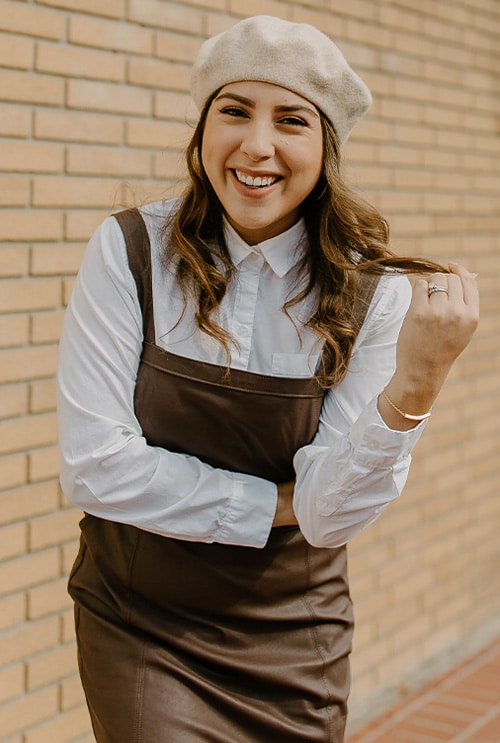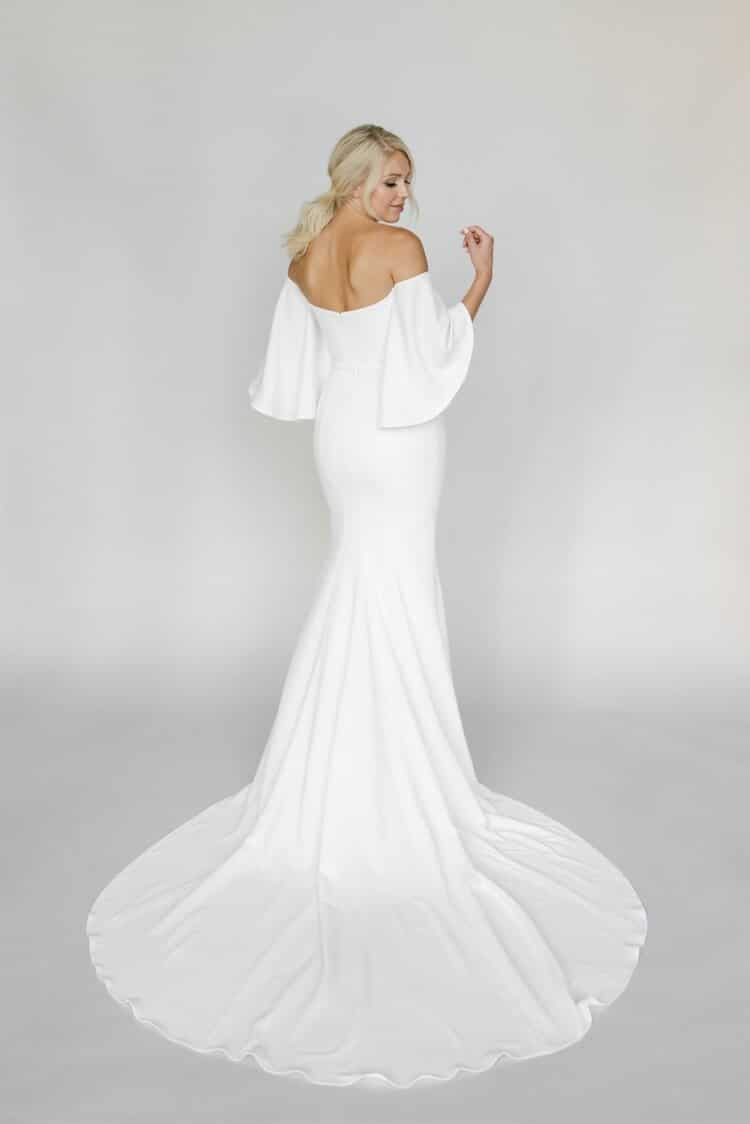 "SANDRA" BY Alyssa Kristin
What is a favorite TV show that you recently watched or binged?
What has been your favorite thing about 2020, OR, what helped you survive 2020?
Sanditon on PBS…if you like Bridgerton but want the real deal check out Sanditon! Jane Austen's last 11 chapters make you want more!
Having a close family bond, my husband, peloton and having support from Ramona helped me survive 2020. Felt like we were in a three legged race and we had to be strong for each other and the salon or else we'd tumble. We're still standing! Take that 2020!
What is a favorite bridal trend that has emerged in the last couple of years?
What person did you meet or reconnect with last year that had the most profound impact on you?
Puff sleeves. At first I was hesitant but now I'm in love!!! Romantic voluminous puff sleeves please!! And crepe obviously!
My half sister. We didn't grow up together so having someone that gets your perspective and can relate during crazy times is heart warming!
What is the first thing you are looking forward to doing once the pandemic is officially deemed over?
What is your current favorite dress in the salon and why?
Such a hard question …like picking a favorite child. I love laudaes newest collection but the red head from Chi town has my heart!! Alyssa Kristin anything and I'm in love!!
Traveling!!! I want to visit my in-laws in England on the way back from the honeymoon I never go to have because of 2020. It's between Bali or Greece.